Fall Programming!
September 30, 2014

By coach Silva of Next Level Athletics Sports
< script type="text/javascript" src="https://apis.google.com/js/platform.js?publisherid=111187537471523671211" defer="defer">// <![CDATA[ // ]]>< /script>
Can you believe it's that time again? Where did the summer go! Well, we were hard at work preparing the youth of KISD and the surrounding areas for their Next Level Season.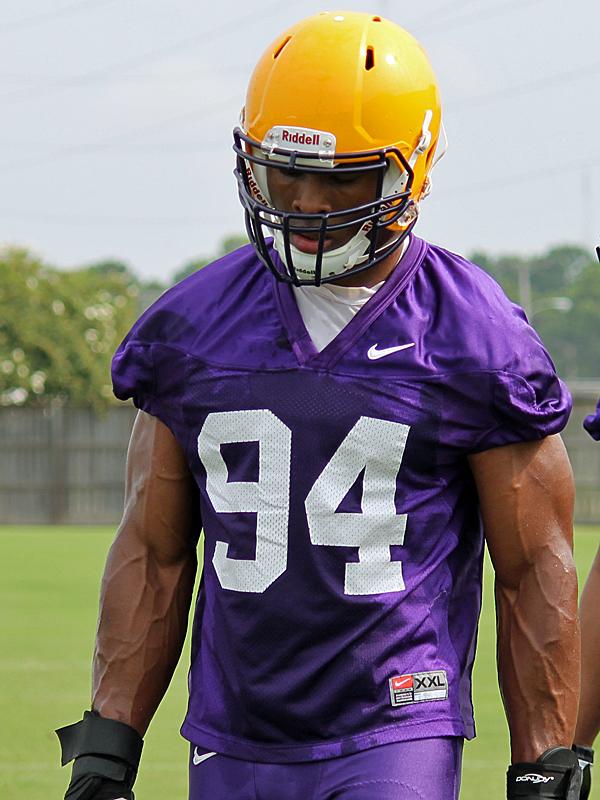 We sent several off to college and helped hundreds transition from never played to pee wee, pee wee to junior high and even more from junior high to high school.
Had 5 get ready for their Next NFL season and saw one of our athletes become one of the WORLD'S FASTEST WOMEN! Yes it was a GREAT SUMMER FOR NLA. NOW it is TIME to FOCUS on End of Summer/Fall Programming! Here is the NLA lineup for the rest of 2014.
All Sports Functional Training:


THIS IS A YEAR ROUND PROGRAM FOR ALL ATHLETES


Register NOW!



Many athletes now specialize on a single sport at an early age. The days of unstructured play at the schoolyard is being replaced with an increased number of competitions year-round. Unfortunately, young athletes are often not physically prepared for this increase in volume and specialization. By concentrating on a single sport, athletes often develop the sport-specific skills they need but do not develop the required functional strength and fitness to excel and remain injury free.
Functional training involves whole body exercises that condition muscles to work together properly in a coordinated manner. This approach to training emphasizes appropriate body motions, and goes far beyond simply improving muscular strength. It helps to strengthen supporting muscles that are often not developed with early sports specialization. All young athletes and even older non-competitive adults can reap their benefit.
How does functional training enhance sports performance?
Functional training is excellent for sports preparation because it emphasizes multi-planar movement activities involving strength, power, and stability. It can help athletes improve their running, jumping, balance, and strength. Proper functional training focuses on quality body mechanics and the development of core strength.
Why is core strength important?
Core muscles consist of the deep abdominal, pelvic floor, lower back, shoulder girdle, and hip muscles. They act to stabilize the body during peripheral movement and are crucial to generating power, decreasing the risk of injuries, and improving performance.
Does functional training improve technique?
I liken functional training to my learning how to swim as an adult. Initially what felt correct to me in the pool was not efficient and certainly wasn't pretty swimming. Trying to make corrections and develop proper technique felt very awkward. However, after practicing proper technique thousands of times the more appropriate muscle firing patterns felt more comfortable and made me a better swimmer.
REGISTER NOW!

RAW SPEED:


This is NLA's #1 training program for all sports! This is the BEST OVER-SPEED Program in Katy. We GUARANTEE 4/10's to 6/10's off your fastest time in just 8 weeks.



We combine vertimax with tuff tread, prowler push sleds, first step explosion drills and Olympic Lifts. We also correct your running form with power to produce the FASTEST VERSION OF YOURSELF. These devices can only be found in Olympic Training Complexes and Universities around the world but NOW THEY ARE IN KATY.

Our treadmill has an incline of 40 degrees with top end speeds of 31 mph, THAT'S RIGHT, OLYMPIC SPEED.
The Vertimax improves running form with resistance so you are more powerful with better form.
Prowler Push Sleds improve on starts and acceleration with resistance.


ONLY $450 for 8 sessions!


Register NOW!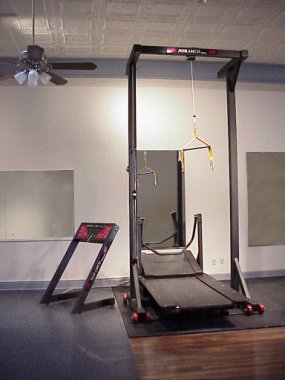 THIS PROGRAM HAS PRODUCED ONE OF THE FASTEST WOMEN IN THE WORLD!



No matter what sport you play, SPEED KILLS!

Adult Fitness:
Everyone is getting hooked on the best value in the greater Houston and Katy area. Don't spend one more second sitting in our facility waiting for your child to finish their workout while you are bored out of your skull. Jump in and get in on the action!
Register NOW!
Join us 7 days a week for the BEST Fitness Program in Katy! This program is broken up into three segments of fitness training. Cardio, Muscle and Recovery. Our Fitness Director has put together a well balanced program to ensure results through exercise and proper nutrition. We will guide you through the process of choosing the right foods while training you properly to produce results.

Our adult fitness program is booming! We started out training parents while their children trained simultaneously and now we have people training whether their kids are there or not.
We are professional adult trainers with extensive knowledge in fitness and nutrition

available 7 days a week
.
It's time for you to finally get the results you deserve, isn't it?
$160 a month for a TRAINER EVERY SESSION!


Our trainers are degreed/certified and our program has over 30 years experience in the fitness industry. Let NLA show you how easy it is to get in the best shape of you life!

Youth Performance Class:


SPEED - POWER - AGILITY - REACTION - QUICKNESS TRAINING


REGISTER NOW!

At NLA, we are not trying to take their childhood away from them with sports. We are more interested in long term athletic development.

There is an arc with athletic development that we are asking the children who are interested in sports to go through.

So if you want to get really good at something, become masterful at a craft there has to be some joy in it. We really focus on skill refinement and being experts in that part of the game. Were not just trying to get them to move dynamically but to know how to be engaged with other people, to handle the mental and emotional components if they want to stay in sports for a long time.

At NLA, we are able to identify the balance between teaching the process of how to become good or how to become proficient, not only the outcome in competition.

The outcome matters but it should matter less at this age than the process. Which is the mechanics of how to cultivate skill and talent.

Athletes need to know that they are not just athletes, they are much more. They are a total and complete human being who happens to be an athlete.
At NLA, we teach kids to DREAM BIG but with their EYES OPEN!
Back To School Schedule:
Monday - Thursday4:30-6:00 pm & 6 - 7:30 pm

(All sessions are taught by our certified and degreed staff.)

This class will focus on young athletes and their development for safe and successful transition to high school sports. (Age: 6-14)
****Weekend option = Friday - Sunday 4:30 to 6:00 pm****
This is our core program through which all our athletes come through. These are professionally supervised group performance circuits designed to get young athletes up to basic foundation of strength, speed, agility, power, balance, and flexibility.
This also serves as our evaluation phase so that when the time is right; our coaching staff can properly recommend and design the next step in their training here at NLA. This program is designed for ALL sports. Age groups range from elementary school to high school varsity athletes.
You have to lay your concrete slab before you frame the house. This class is that slab. Build it early! Don't miss out.


These sessions include battle ropes, prowler push sleds, plyo boxes, energy system sprints, tractor tires, medicine ball, mini hurdles, ground ladders, cone drills, change of direction sprints, deceleration sprints, stride frequency and stride gate, first step explosion and tempo runs to name a few.
Youth training is about developing youth self awareness.
In Season Recovery/Strength Training:


REGISTER NOW!

We excel at both preventing injuries and healing them if they occur. We strongly believe in both "prehab" and "rehab."

Our In season training provides athletes with the option to stay healthy, keep all the gains from the off season and minimize all those nagging injuries that can last an entire season.

Suspension trainers improve balance, coordination, muscular strength, muscular endurance, body composition, flexibility and improves stability in the joints, ligaments and tendons. We use them specifically to improve in these areas.
Power Plate equipment produces harmonic vibration, not occupational vibration. Unlike occupational vibration, harmonic vibration is predictable, consistent and does not cause back pain.
Power plate is a certified medical devices, meaning the health claims have been proven through scientific studies.
One proven benefit of Power Plate training is increased bone density - a positive effect on bones that keeps them from breaking. In addition, Power Plate vibration training helps to stimulate connective tissue, such as ligaments and tendons.

The stimulation results in a reduced chance of injury during competition.


Recovery/Strength
EVERY ATHLETE WITH A PRE-EXISTING INJURY HAS BEEN HEALED COMPLETELY WITH OUR POWER PLATE.

Our strength program during the season in one of FUNCTIONAL STRENGTH with high repetitions and medium weight training. Focusing on training movements not muscles.


During Adam Taylors senior season with the Katy Tigers as they won state in 2012, NLA played a major role in his ability to get back to football and stay healthy the entire season.
Everyday during that season he participated in this very program to get healthier as the season progressed. Let me remind you that he completely shredded his knee the first game of the 2011 season. He had one of the best surgeons in the country put his knee back together and we took over his recover.
That season is one in the history books of KISD as he broke several records, earned all American status and become the BADDEST DUDE ON THE PLANET!
Just last season another KISD Star went down early in the season and we got him back on the field completely recovered from his injury by the end of the district games and he is now an ARMY ALL AMERICAN!


Functional training involves whole body exercises that condition muscles to work together properly in a coordinated manner.
This approach to training emphasizes appropriate body motions, and goes far beyond simply improving muscular strength.
It helps to strengthen supporting muscles that are often not developed with early sports specialization. All young athletes and even older non-competitive adults can reap their benefit.
NLA has helped 100's of KISD athletes get back to the game they love with our rehab training and saved even more from injuries ever occurring with our prehab program!

Some of the other sports programs offered at NLA!
Sport Specific
Play Like A Pro, Train Like A Pro.

GOD Gives You Talent, Don't Waste Your Talent.

Next Level Athletics Headquarters
21734 Provincial Blvd. Ste. 240

Katy, TX 77450
office:281-437-9629