NLA October Sport Performance Newsletter
October 23, 2012

By coach Silva of Next Level Athletics Sports
NLA October Newsletter


This year we are starting our WINTER PERFORMANCE PROGRAM on October 29th for ALL SPORTS!




Due to football ending for all age levels the first week in November and basketball starting later in the month, this is a great time to improve on Speed Power Agility Reaction and Quickness.
We will be adding more strength training with resistance bands and suspension straps for all ages. Joint and stability training has become an intricate part of our training and we will provide more of it.
They also build balanced muscles coordination which is crucial in sports and limiting injuries regardless of the sport played.





In addition, we improve the strength and flexibility in the ligaments and tendons with resistance bands. We have used these tools for prevention and recovery with our Pro Athletes and amateurs alike.






Each week athletes will use these tools twice a week as part of the NEW Sport Performance Program at NLA! We are dedicated to improving our program year after year as we stay current with the latest developments in Sports Science.
We keep up with these protocols each year and that's why NLA athletes prove to be some of the best athletes in competition.

Our Pro athletes find it amazing that our amateur athletes train like this, they constantly say "if I only had this when I was this age."






Results with NLA are guaranteed regardless of the sport played, isn't it time you allowed your amateur athlete to train with an organization that has over 10 years in Katy and over 40 KISD athletes earning scholarships since 2002.

Coach Rey shown below with Tennessee Titan Collin Mooney, one of the KISD athetes earning college scholarship and currently in the NFL.



GREATNESS IS NOT GIVEN, IT IS TAKEN!
Adult Training:
We are NOW accepting Katy moms, sisters, aunts, cousins and daughters for the best fitness program in Katy. NLA has had experience with training adults for over 25 years and we are offering this program 7 days a week with morning, afternoon and evening sessions.
Join us for the Winter and keep those extra pounds off and get in the best shape you have ever seen! Have fun, get fit and enjoy the results you see each week.

We have a 2,000 sq foot gym, cardio pieces and most importantly a PERSONAL TRAINER FOR EVERY SESSION!
We have several Katy moms in the program currently and you are more than welcome to start your own group. We are not leaving out the men as a few of you are already training with us.
Our Muscle Density Training will help you improve muscle tone through high intensity repetition routine forcing your body to produce lean muscle tissue and burn the unwanted fat.
Metabolic Testing and nutrition plans are available for those who need a kick start to proper nutrition and a balanced diet.
This is Tab, a former Houston Texan cheerleader and one of our trainers, our nutritionist as well as our metabolic tester. She is also a client of NLA since 2008 participating in our Muscle Density Program.

This is Moe, a teammate of Tab who trained with us in preparation for her tryout with the Houston Texans this year. Moe will join us again as soon as her 2012 season ends.


If would like your body back then join us TODAY! It does not matter how far away your goals are or if your current workouts are just not challenging enough. We have programs for all types of beginners and Pros.

Remember this, athletes have the best bodies on the planet and WE TRAIN PRO ATHLETES.

Three days a week at minimum with a seven day a week option for training, no over charging with under achieving results.

Train with the Pros at NLA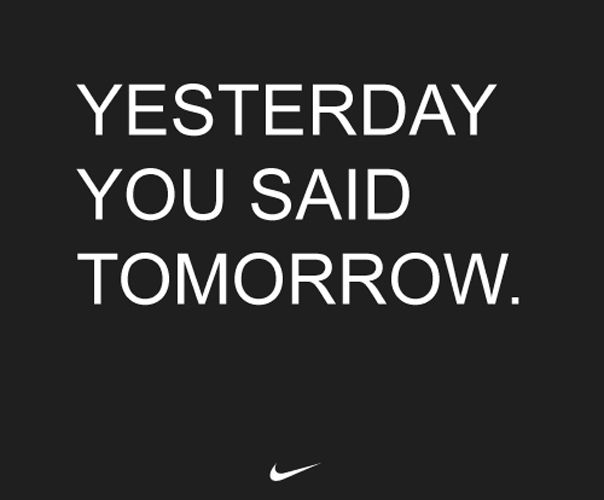 Katy Football, Volleyball, Baseball, Softball, Soccer,Track n Field, MMA and Beyond:

Wanted to take a moment to congratulate all our athletes playing all over. To our Katy Tigers, Seven Lakes Spartans, Katy Taylor Mustangs, Mayde Creek Rams, Cinco Ranch Cougars, Morton Ranch Bulls, Alief Taylor Lions, Ft. Bend Travis Tigers, and Memorial Mustangs.
We expect each of you to hit each other in the mouth during the game and then act like it never happened on Sundays at our complex. The playoffs are coming and Winning Is Everything!

To McMeans, Woodcreek, Cinco, Seven Lakes, West Mo, Memorial Parkway, McDonald, Morton, Mayde Creek, Beck, Beckendorff, Katy and Cardiff junior high athletes, good luck the rest of the season and we will see each of you in a few weeks.

To Katy Youth Football, FO1 Sports and Katy All American athletes, good luck as some of you prepare for a CHAMPIONSHIP and we also look forward to seeing each of you real soon.

At NLA, we see over 400 athletes a year come through our doors and we would like more of you to see why year after year parents and their children choose to call NLA home.

And finally to our NCAA athletes playing at Illinois, Oregon, Virginia, SMU, Angelo State, Princeton, Evangel, Trinity, Prairie View A & M, Arizona, McNeese State, Southern, University of Houston, Texas A & M, Sam Houston State, Villanova, Snow and Lamar - FAST DON'T FLINCH!

The NLA 2012-2013 Sport Performance Program will be filled with athletes becoming even better than their best season yet, shouldn't you join the REVOLUTION with them?





Visit nlakaty and next level athletics facebook pages for most recent updates on all our athletes abroad.

Wanna Play Like A Pro, Then Train Like A Pro!
GBK/NLA
21734 Provincial
Katy, TX 77450