NFL PREVIEW: JACKSONVILLE JAGUARS
July 9, 2012
Eastern Indiana Sports
Jacksonville Jaguars
By KELCI BAKER, EIHSS SPORTS
Last year: 5-11, 3rd in AFC South, missed playoffs
The Jaguars will have an entirely different look coming into the 2012 season with not only a new owner but a new coach and new uniforms as well. It doesn't seem like the Jaguars could fall any more than they already have. After the last season Jack Del Rio lost his job and the team was sold by Wayne Weaver to Shad Kahn. They finished last in the NFL in passing with 2.179 yards as well as total offense at 259.3 a game. The defense did improve though from No. 26 in 2010 to No. 6 in 2011. If they can maintain the defensive and improve offensively, the Jaguars could be a hopeful to win the AFC South. But that is a BIG if. There should also be a more balanced attack on the offense this upcoming season. Their NFL ranking for the passing game at 32nd needs to get much closer to the ranking for their rushing game which was 12th.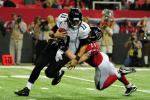 Bob Bratkowski leads the offense with a pro-set style. They'll feature more of the running game with Maurice Jones-Drew , the NFL's leading rusher last season. The offensive line was unable to stay healthy last year but if they can manage that this year, Jones-Drew might become even more of a threat. He'll also have Rashad Jennings who missed last season due to a knee injury. What's unsure is how effective the passing game will be compared to last season. With the acquisition of two wide receivers, Laurent Robinson and Lee Evans, and the selection of another in the draft, Justin Blackmon in the first round, it all looks positive but that might all change once the season gets underway. With talented receivers behind him, the next question is whether quarterback Blaine Gabbert will be able to deliver.
Even though it seemed they were set on the defensive side of the football, the Jaguars still choose four defensive players out of their six picks in the draft. The pickup of veteran cornerback Aaron Ross and re-signings of defensive end Jeremy Mincey and veteran cornerback Rashean Mathis seem set. Three starting linebackers will be returning and Russell Allen will be there and ready as a replacement. Tyson Alualu had offseason knee surgery so it's uncertain if ready he'll be to play this upcoming season. Tackle Terrance Knighton suffered a serious eye injury after a nightclub altercation this offseason. This could cause him to be sidelined until training camp. Last year, Knighton was reported to be 30 pounds overweight and now his time sitting out might make that worse. Andre Branch, a second-round pick at defensive in, is likely to start.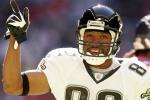 Special teams' coordinator John Bonamego had to deal with issues surrounding veteran kicker Josh Scobee who couldn't reach an agreement on his new contract. The Jaguars decided to use their franchise tag on him. Fans weren't pleased when they picked a punter, Bryan Anger in the third round at No. 70 overall because they believe there were other more important spots that needed filling.
With a new coach came a new assistant at almost every position for Jacksonville with a few exceptions including Mike Mularkey. Also included is Tucker who served as interim coach in the last five games of last season. After words, he openly campaigned to make that job permanent. Gabbert figures to greatly improve upon his rookie season by receiving the passing game knowledge of Bratkowski and quarterbacks coach Greg Olson.
2012 Draft Recap
WR Justin Blackmon from Oklahoma State was the Jaguars best of six picks in the draft. He brings a dimension to the passing game that was highly needed.
WR Justin Blackmon. Oklahoma State.
First round. 5th pick overall.
DE Andre Branch. Clemson.
Second round. 38th pick overall.
He led the Atlantic Coast Conference with 10.5 sacks last season. He'll fill the teams need on defense because he's so physical as a pass-rushing end.
P Bryan Anger. California.
Third round. 70th pick overall.
Anger averaged 44.2 yards a punt last season. He was also the best in the East-West Shrine game where he averaged 60 yards on three punts.
LB Brandon Marhsall. Nevada.
Fifth round. 142nd pick overall.
He'll serve as a strong, physical backup linebacker
CB Mike Harris. Florida State.
Sixth round. 176th pick overall.
A solid tackler who excelled on punt and kick-cover teams
DT Jeris Pendleton. Ashland (Ohio) University.
Seventh round. 228th pick overall.
He played two seasons at a junior college before finishing two more years at Ashland. Pendleton is 28.
The Jaguars will look to improve on a third-place finish in the AFC South heading into the 2012 season.
Led by second-year quarterback Blaine Gabbert, Jacksonville faces a division that will have a completely different complexion now that Peyton Manning is out of the picture. The Colts, who have been perennial favorites in the South for over a decade, will likely be led by Andrew Luck and will try to reassert themselves after a terrible 2011 campaign.
But Jacksonville must take this opportunity to establish itself as a contender in a very competitive division that also features Houston and Tennessee.
The 2012 schedule holds a fair amount of challenges for the Jaguars—they'll face the AFC East, but fortunately, they get the tougher games at home and the softer ones on the road. The biggest challenge on the docket looks to be a road matchup at Green Bay.
Here's a look at all that the Jaguars' 2012 schedule has to offer.
Schedule
Week 1 9/9: Jacksonville Jaguars at Minnesota Vikings, 1 ET, CBS
Week 2 9/16: Jacksonville Jaguars vs. Houston Texans, 1 ET, CBS
Week 3 9/23: Jacksonville Jaguars at Indianapolis Colts, 1 ET, CBS
Week 4 9/30: Jacksonville Jaguars vs. Cincinnati Bengals, 4:05 ET, CBS
Week 5 10/7: Jacksonville Jaguars vs. Chicago Bears, 4:05 ET, Fox
Week 6: Bye
Week 7 10/21: Jacksonville Jaguars at Oakland Raiders, 4:15 ET, CBS
Week 8 10/28: Jacksonville Jaguars at Green Bay Packers, 1 ET, CBS
Week 9 11/4: Jacksonville Jaguars vs. Detroit Lions, 1 ET, Fox
Week 10 11/8 (Thursday): Jacksonville Jaguars vs. Indianapolis Colts, 8:20 ET, NFL Network
Week 11 11/18: Jacksonville Jaguars at Houston Texans, 1 ET, CBS
Week 12 11/25: Jacksonville Jaguars vs. Tennessee Titans, 1 ET, CBS
Week 13 12/2: Jacksonville Jaguars at Buffalo Bills, 1 ET, CBS
Week 14 12/9: Jacksonville Jaguars vs. New York Jets, 1 ET, CBS
Week 15 12/16: Jacksonville Jaguars at Miami Dolphins, 1 ET, CBS
Week 16 12/23: Jacksonville Jaguars vs. New England Patriots, 1 ET, CBS
Week 17 12/30: Jacksonville Jaguars at Tennessee Titans, 1 ET, CBS

ACTIVE ROSTER

66

Adams, Kendrick

DE
6-5
252
23
R
Louisana State
50

Allen, Russell

LB
6-3
238
26
4
San Diego State
93

Alualu, Tyson

DT
6-3
295
25
3
California
19

Anger, Bryan

P
6-3
202
23
R
California
76

Baldridge, Daniel

OT
6-8
308
26
1
Marshall
72

Barbiasz, Lee

OT
6-7
308
24
R
Northern Colorado
14

Blackmon, Justin

WR
6-1
210
22
R
Oklahoma State
38

Blake, Antwon

CB
5-9
198
21
R
Texas-El Paso
44

Bolen, Brock

FB/RB
6-0
232
27
4
Louisville
56

Bosworth, Kyle

LB
6-1
236
25
3
UCLA
78

Bradfield, Cameron

OT
6-4
308
24
2
Grand Valley State
90

Branch, Andre

DE
6-5
265
22
R
Clemson
60

Brewster, Mike

C
6-4
305
22
R
Ohio State
73

Britton, Eben

OL
6-6
308
24
4
Arizona
30

Brown, Jeremiah

S
5-10
198
22
R
Wagner
12

Brown, Mike

WR
5-10
200
23
R
Liberty
48

Cain, Jeremy

LS
6-1
245
32
7
Massachusetts
97

Chick, John

DE
6-4
255
29
2
Utah State
46

Cloherty, Colin

TE
6-2
252
24
1
Brown
2

Coutu, Brandon

PK
5-10
195
27
2
Georgia
21

Cox, Derek

CB
6-1
195
25
4
William & Mary
49

Davis, Ryan

DE
6-2
260
23
R
Bethune-Cookman
16

Dennard, Antonio

CB
5-11
190
22
R
Langston
87

Elliott, Kevin

WR
6-3
215
23
R
Florida A&M
62

Estes, John

C
6-2
293
25
3
Hawaii
83

Evans, Lee

WR
6-0
210
31
9
Wisconsin
11

Gabbert, Blaine

QB
6-4
235
22
2
Missouri
36

Greene, Courtney

S
6-0
215
25
4
Rutgers
61

Hall, Jr., D.J.

G
6-1
312
23
R
Texas State
40

Harris, DuJuan

RB
5-9
208
23
2
Troy
34 d

Harris, Mike

CB
5-10
188
23
R
Florida State
41

Heath, T.J.

CB
6-0
188
24
2
Jacksonville State
7

Henne, Chad

QB
6-3
230
27
4
Michigan
79

Irvin, Corvey

DT
6-2
295
27
2
Georgia
6

Issac, Rod

DB
5-10
202
23
2
Middle Tennessee State
23

Jennings, Rashad

RB
6-1
228
27
4
Liberty
32

Jones-Drew, Maurice

RB
5-7
210
27
7
UCLA
33

Jones, Greg

FB
6-1
265
31
9
Florida State
54

Jones, Joshua

LB
6-1
235
23
R
Elon
96

Knighton, Terrance

DT
6-3
330
26
4
Temple
26

Landry, Dawan

S
6-1
212
29
7
Georgia Tech
92

Lane, Austen

DE
6-6
265
24
3
Murray State
89

Lewis, Marcedes

TE
6-6
272
28
7
UCLA
25

Lowery, Dwight

DB
5-11
212
26
5
San Jose State
53

Marshall, Brandon

LB
6-1
238
22
R
Nevada
27

Mathis, Rashean

CB
6-1
195
31
10
Bethune-Cookman
63

Meester, Brad

C
6-3
292
35
13
Northern Iowa
29

Middleton, William

CB
5-10
190
25
4
Furman
86

Miller, Zach

TE
6-5
236
27
4
Nebraska-Omaha
94

Mincey, Jeremy

DL
6-4
265
28
5
Florida
75

Monroe, Eugene

OT
6-5
306
25
4
Virginia
58

Morgan, Aaron

DE
6-4
250
23
3
Louisiana-Monroe
99

Mosley, C.J.

DL
6-2
310
28
8
Missouri
39

Murphy, Richard

RB
6-1
215
25
2
Louisiana State
64

Nowak, Drew

DT
6-3
300
22
R
Western Michigan
77

Nwaneri, Uche

G/C
6-3
310
28
6
Purdue
24

Owens, Montell

RB
5-10
225
28
7
Maine
5

Palmer, Jordan

QB
6-5
230
28
4
Texas-El Paso
34 o

Parmele, Jalen

RB
5-11
225
26
3
Toledo
98

Pendleton, Jeris

DT
6-2
315
28
R
Ashland University
51

Posluszny, Paul

LB
6-2
242
27
6
Penn State
88

Potter, Zach

TE
6-7
265
26
3
Nebraska
15

Price, Taylor

WR
6-1
195
24
3
Ohio
42

Prosinski, Chris

S
6-1
208
25
2
Wyoming
65

Rackley, Will

G/C
6-3
310
22
2
Lehigh
69

Ray, Odrick

DE
6-4
275
23
R
Tulsa
81

Robinson, Laurent

WR
6-2
205
27
6
Illinois State
70

Robinson, William

OT
6-5
305
27
3
San Diego State
18

Robiskie, Brian

WR
6-4
212
24
4
Ohio State
20

Ross, Aaron

CB
6-0
197
29
6
Texas
22

Rutland, Kevin

CB
6-0
193
24
2
Missouri
59

Schaffer, J.K.

LB
6-0
232
22
R
Cincinnati
10

Scobee, Josh

PK
6-1
210
30
9
Louisiana Tech
91

Selvie, George

DE
6-4
270
25
3
South Florida
55

Session, Clint

LB
5-9
248
27
6
Pittsburgh
84

Shorts III, Cecil

WR/RS
6-0
202
24
2
Mount Union
95

Smith, D'Anthony

DT
6-2
300
24
3
Louisiana Tech
52

Smith, Daryl

LB
6-2
248
30
9
Georgia Tech
67

Spitz, Jason

G/C
6-3
298
29
7
Louisville
57

Stanford, Julian

LB
6-1
230
21
R
Wagner
45

Tahi, Naufahu

FB
6-0
262
30
6
Brigham Young
80

Thomas, Mike

WR
5-8
198
25
4
Arizona
85

Veldman, Matt

TE
6-7
255
23
R
North Dakota State
17

West, Chastin

WR
6-1
217
25
2
Fresno State
68

Whimper, Guy

OT
6-5
315
29
7
East Carolina
31

Youboty, Ashton

CB
6-0
192
28
7
Ohio State